We are living in a digital world today where we rely on gadgets for all our simple to complex day-to-day activities. Everything right from confidential files and office documents to personal memories like pictures and videos remains stored on gadgets. These gadgets are very efficient, but at the end of the day they are machines and like any other machine they are also prone to malfunctioning.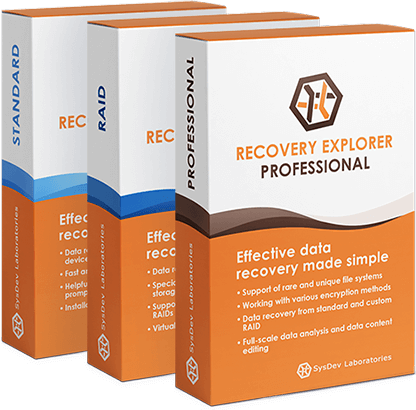 Data Loss is Devastating
Once data loss happens, all your precious data just vanishes like it never existed leaving you in a mess. If it is personal data, the loss is somewhat limited, but when it comes to businesses data is the lifeline. Losing it means huge losses – both tangible and nontangible. Thus, the recovery of data is important for individuals and more so for businesses.
For businesses, data is the backbone for them and they often take preventive actions in case data gets lost or corrupt. Unlike old days when data once lost was gone forever, there is data recovery software available for retrieving the data.
Why is Data Recovery Crucial?
It is when you face problems of data loss and unavailability of data that you realize the importance of data recovery services and data recovery software packages. One look at the reviews of top data recovery software options will help you understand how important they are. For instance, if you go through Recovery Explorer review, you will realize how useful it is to have such a file recovery tool.
Imagine you are working on some important project or document and your laptop suddenly restarts or stares at you with a blank screen. It might be possible that in your system, one of the partitions gets recognized as BIOS. Now, that can signal anything right from the failure of the hard drive to total system failure. It is also possible that some temporary problem happened, which led to an unexpected shutdown. But, the net result is that your valuable information might be lost forever unless you have the recovery software in place.
Importance of Data
Data is important to businesses in multiple ways.
It helps in getting insights into the business.
They make decisions based on relevant data.
The teams working from dispersed locations are able to work seamlessly just because of the data available to them.
It helps in making strategies, business or process optimization, building strong and trusted relationship with customers etc.
Imagine the scenario when this data, which is so important to the business, is not accessible for any of these reasons.
The unrecognized format of data
Accidental deletion
Virus or a malware attack
Permanent deletion of files
Damaged/corrupted files
Error messages
Inaccessible partitions
Unexpected shutdown
The site of that particular business comes to standstill in any such scenario. This is when data recovery software appears as a savior to retrieve the lost data and save your life.
Data Recovery Software to the Rescue
Data recovery tools have completed a long journey. They started their journey around 20 years back when the business, company, or institution was on its own once the data got compromised. With the development in Information Technology, things started to change both at the software and hardware ends.
The systems started becoming more complex. The importance of data increased and so did the need for having concrete systems in place to retrieve it in case of a mishap. The process started with consultants making use of proprietary software tools that were specifically written to perform on the hardware of the specific vendor.
It was only a few years earlier that companies began to specialize in data recovery and the data recovery software became common and easily available. Today, there are many tools available – both free and paid – that you can use to recover your lost data.